can you edit a feeling?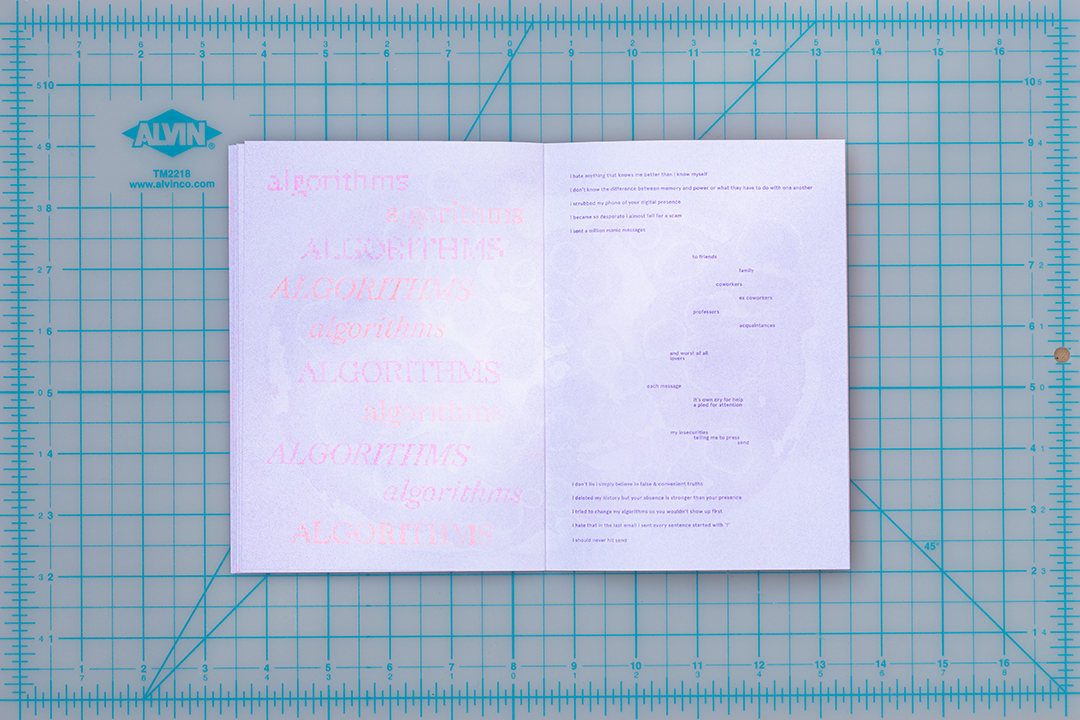 Can You Edit A Feeling?
is a self-published poetry zine that conveys feelings of displacement, restlessness, homesickness, whilst seeking comfort and ultimately, the desire to find a place (and people) that feel like home. This project communicates the challenges we feel while moving through space and how the quest to feel loved and safe never ends but the journey is filled with love, sorrow and everything in between.
Can You Edit A Feeling?
was informed by my studies in material culture to explore the themes hauntology, affect and emotion. I believe people make decisions and form memories based on affect more than quantitative knowledge, and that one's perception of their reality is fundamentally connected to the material world. Although we live each moment in the present our recent and distant memories effect how we move through the world.
All of the titles were meticulously hand-lettered using homemade walnut ink. The background textures were created by combining homemade copper and turmeric ink. The copper and turmeric inks are unstable, resulting in unique chemical reactions. The end product is a 32-page risograph zine, printed by
Colour Code Printing
.