emotional garden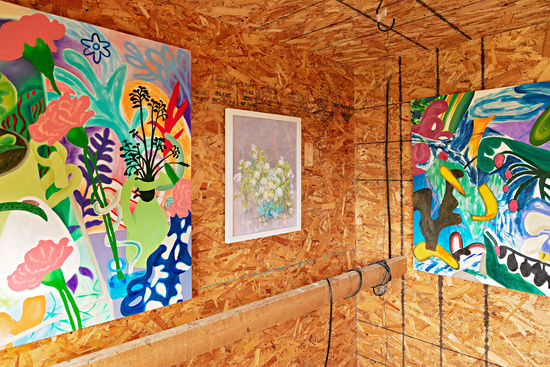 Emotional Garden
builds on the research conducted for
Fragmented Flora
—the material ramifications and ecological impact that humans have on their environment. This series is a collaboration with natural elements which utilizes a methodology that mixes analog and digital methods of making to digitally renders the physical manipulation of organic matter, representing the globalist / capitalist dependence on the digital. This series acknowledges our desire for affective presences (therefore the images utilize analog methods of making). Capturing the decay of organic matter is fundamental to the conceptual premise of this body of work and a reoccurring theme in my artistic practice.
Emotional Garden
has two main components: a photo series and two video installments. A key theme explored in this body of work
is the human desire to act upon nature.
Emotional Garden
elaborates on the importance of care, tenderness, cycles, and follow-through by planting dahlia bulbs. Seeds do not need humans to be planted; they will spread and grow as they have for millennia. Humans need to plant seeds in order to cultivate food, flowers are not planted out of necessity rather the human desire to control our environment. The first performance,
Emotional Garden
, was part of the Art Gallery of Ontario's digital program
Movement/Nature: Guided Exercises by Artists
, an online project curated by OCADU's Criticism and Curatorial Practice MFA program students. Through the act of planting dahlia tubers, the first video focuses on nourishment, manifestation, and the body. Dahlia tubers cannot freeze and need to be removed from the soil in the fall—this is the visual anchor of the second video. Debuted at
Between Pheasants Contemporary
, the second performance
Emotional Garden ii
, focuses on sanctuary, sites of renewal, and the places we return to (not nostalgia but where we choose to reside). Using the dahlia blooms from the tubers planted in the original
Emotional Garden
video, the print series plays on motifs of decay, deception, reflection, and obscuration. In no way does this work intend to be documentary—though every bloom from the dahlia plants was photographed, I cut and splice the blooms in the photographs and manipulate time through the videos' editing. This manipulation of matter and time references memory and the affect of presence embedded in all materials.
All still photographs were taken by Alexander Rondeau for the exhibition
from the ground up
at
Between Pheasants Contemporary
curated by Marilyn Adlington, featuring artworks by Kathryn Greenwood, Leeay Aikawa, and Alexandra Gregory.